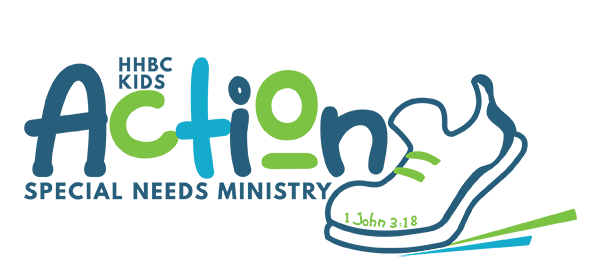 Dear children, let us not love with words or speech, but in ACTION and in truth. —1 John 3:18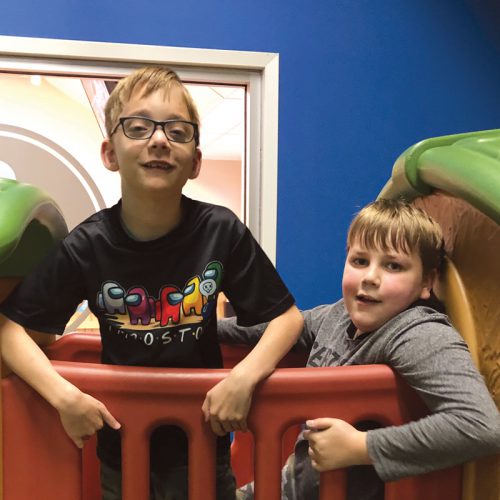 What We Believe
We believe being part of a church body is a crucial part of living a Christian life and that ALL believers should be able to experience the love and support of our church community. One of our ministry goals is to strive to meet the physical and intellectual needs of our participants as much as we can so that we can meet their spiritual needs as well.
Our Purpose
Action Ministry connects those with special needs to the church body by putting our love for others into intentional action of teaching them to KNOW Jesus, GROW in His likeness, and learn to OBEY His Word.
First Time Visit
We ask that parents please register your child or youth prior to your first-time visit. This will help establish your child's spiritual goals and any accommodations they may benefit from. All information will be kept confidential and shared only with individuals who will be in direct care of your child. Contact Action Ministry Coordinator Cynthia Pounds: [email protected]
What We Provide
SCHOOL-AGED CHILDREN with additional needs are welcome to participate in our ACTION CLASSROOM. The classroom set-up allows for flexibility of learning styles, socialization skills, and a calming environment to learn to grow a relationship with Jesus Christ through interactive Bible story time, crafts, games, and worship.
ACTION BUDDIES are available upon advance request for full-inclusion support. We provide buddies for PRESCHOOL-AGED children, SCHOOL-AGED children, and YOUTH-AGED children during the 10 a.m. Sunday service. Buddies are one-on-one volunteers who will build friendships with children and help guide them to fully participate in their age-appropriate class.
PRAYER and CARE PARTNERS are available upon request of the family as well. PRAYER PARTNERS commit to connecting and praying over a specific family affected by special needs on a weekly basis. CARE PARTNERS help families affected by special needs stay linked to the church and serve them by providing attendance support.
What Parents Provide
If your child has specific dietary needs, we ask that parents provide an appropriate snack for their child. Please send a change of clothes, including a pull-up or diaper, with your child, if applicable. Also, you may send any favorite fidgets or small toys that will help them enjoy their time while in our care.
Safety and Emergency Medical Situations
Our trained and background-checked staff and volunteers will strive to the best of our abilities to follow guidance provided by parents for their child's accommodations. Our church provides LIMITED types of medical care within our church resources. Any medical care must be approved in advance, and parents are required to fill out the proper paperwork before anyone at the church can give any medical care. If a medical need arises and no arrangements have been made between the parents, ministry coordinator, or church staff, the parents will be called. If there is an emergency situation, 911 will be called as well as the parents.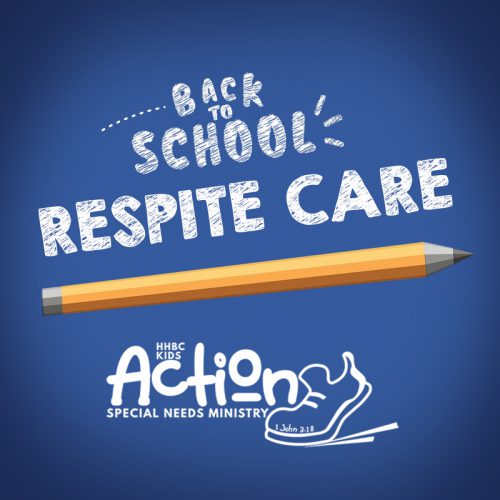 Action Ministry Respite Care
Do you need a break? Harmony Hill and the Action Special Needs Ministry are hosting a well-deserved night for rest, self-care, or an evening with your spouse!
Drop off your special needs children and their siblings (birth to age 12) at the Children's Center for a Bible lesson, games, and snacks.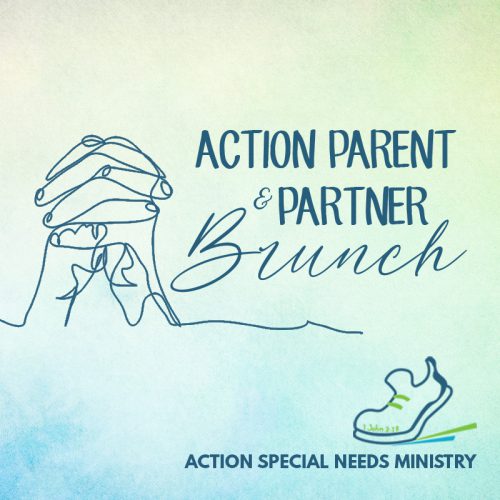 Action Parent & Partner Brunch
A meet and greet for Action Ministry for parents to meet the prayer partners and people serving in the ministry